About us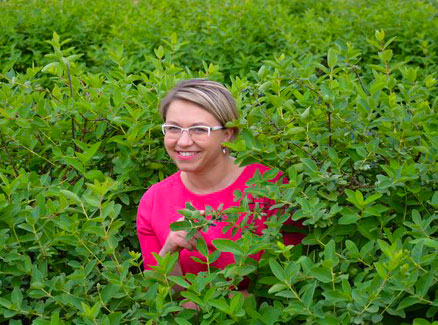 I was born and most of my life I spent in the countryside, in the heart of the Grójec orchard. For as long as I can remember, all kinds of fruit reigned in our home. My grandfather planted the first apple trees, shrubs of red and black currant and strawberries in the early 1970s. In the '80s, when my dad took over the farm, most of the field was planted with apple orchards.
Around 2010, due to a serious illness in our family, we began to be interested in the subject of the healing properties of Kamchatka berry, also known as the haskap berry. In 2012, we planted several hundred first bushes of this plant. Since then, our plantation has been gradually growing. We did not give up the production of apples and strawberries, although I do not hide the fact that haskap berries hold a special place in our hearts, because we have found out for ourselves how valuable this fruit is. We want our crops to be chemical-free and we really want to go back to old production methods, that's why we grow haskap berries without artificial fertilizers and pesticides. We use only probiotics.
In our offer you will find both fresh fruits, ie. apples, strawberries and haskap berries, but also many types of preserves. We encourage you to buy frozen and dried berries, lyophilized products, juices and jams. We invite you to familiarize yourself with the full range of our products in the Shop tab.